Web Services
The Marketing and Communications web team creates exciting, Buffalo State–branded websites. We're responsible for the official Buffalo State website, official templates, and Drupal training. We'll work with you to provide you with what you need to make your site successful.
How We Can Help
Provide general web support 
Provide branding elements for your template site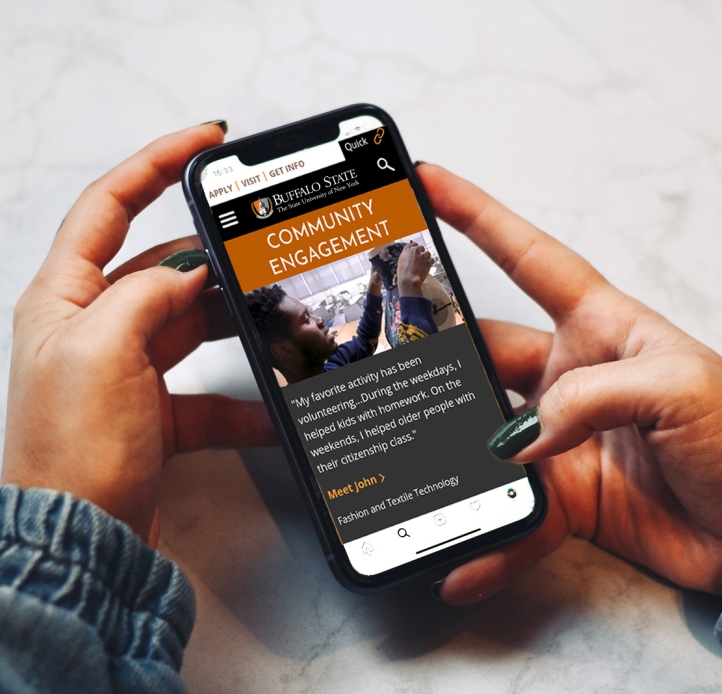 Website Types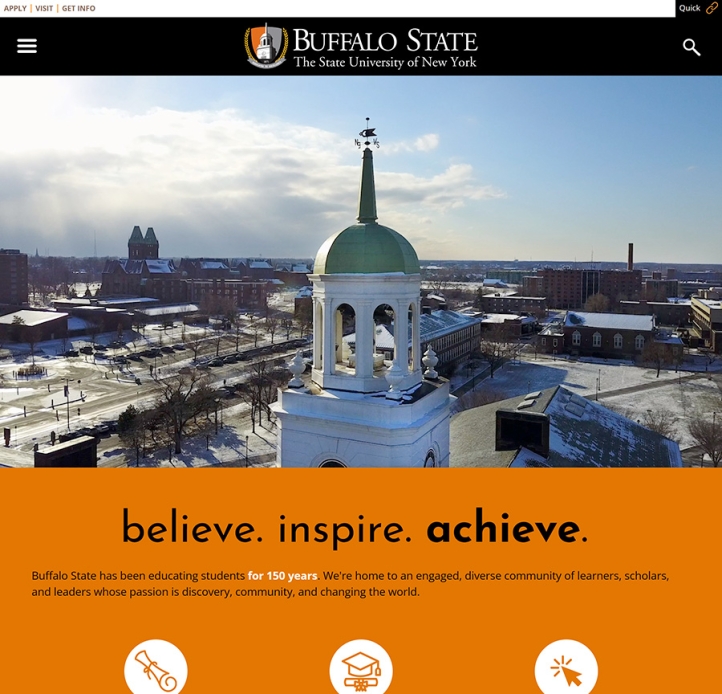 Official
Sites for which programming is funded, staffed, and supported by Buffalo State:
Buffalo State main site
Academic department
Center
Program sites
Administrative office
Support unit pages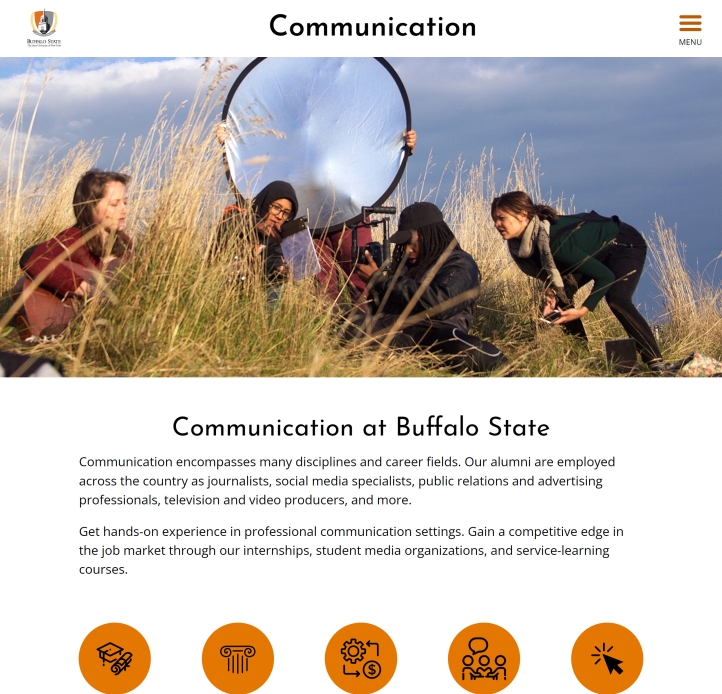 Template
Buffalo State uses the Drupal content management system (CMS) to house the main site, key custom subsites, academic department sites, and administrative office sites. 
More about web templates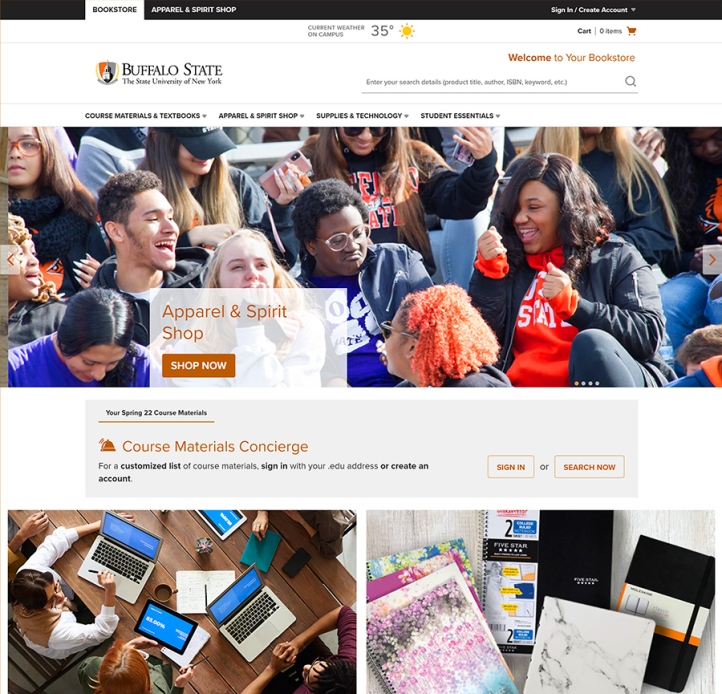 Affiliated
Affiliated web pages are independent web presences established for select Buffalo State programs and facilities. 
Affiliated pages policies
Accessibility
Standards
Buffalo State's official web products are mandated to be accessible to all, including users with vision, motor, or hearing impairments. To ensure ADA accessibility, university websites are designed and developed in adherence with the W3C's Web Content Accessibility Guidelines (WCAG) 2.0 Level AA standards. 
Requirements
Web accessibility requirements extend to include:
All images, documents (including PDFs)
Videos
Applications residing on university web pages
Any third-party products connected to sites
Web Page Policies
Consistent Messaging
Content on official Buffalo State web servers may be changed at any time by the Marketing and Communications Office to ensure accuracy of messaging, as well as strong, consistent, and professionally presented graphics and imagery.
Pages on campus servers:
Must not violate state or federal law or any university policy, or feature obscene, harassing, or discriminatory content; or contain any other inappropriate information.
Must meet section 508 accessibility standards.
Website Takeovers and Shutdowns
The Marketing and Communications Office may take over or shut down any Buffalo State site for:
Consistent documented failure to update websites (removal of PWC admin access) 
Failure to update within one academic year (automatic shutdown)
Unprofessional presentation
Consistently low traffic
Does not meet the strategic goals of the institution
Mobile Apps Policies
Apps Requirements
Be free of paid third-party advertising
Support institutional goals (enhancing the student experience, increasing enrollment, streamlining  current processes, improving overall communication, etc.)
Communicate with social media platforms such as Facebook and Twitter where applicable
Be accessible and adhere to W3C mobile web guidelines
Must include:

Official Buffalo State web palette and crest mark
Clear authorship, contact, and support information
Direct connectivity back to the main Buffalo State website